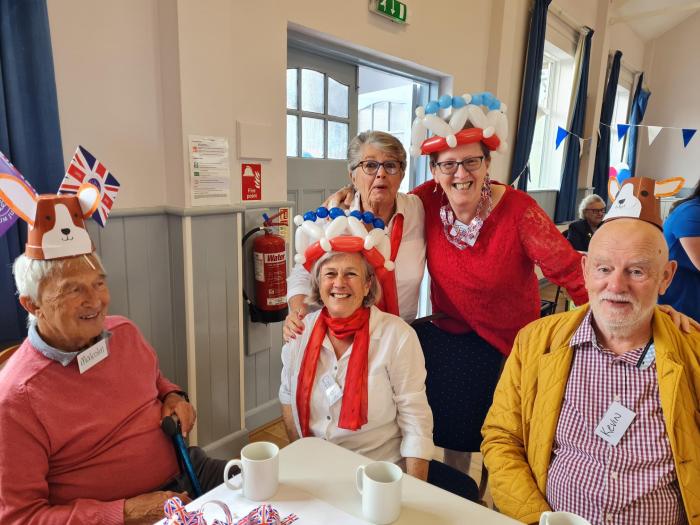 On Friday 20th May, we were so excited to hold our Jubilee Street Party for our beloved Northam Memory Cafe.  This gave the opportunity for people living with dementia and their loved ones or carers to come and celebrate the Queen's Platinum Jubilee.  We had the most amazing day with balloon crowns, songs from Mishmash Choir, our own Mayor DJ Jude with some lunchtime tunes, a fantastic spread and even horses came along to join in the fun!
This event was a real success and a true testament to the power of community.  There were so many smiling faces and lots of lovely chatting, eating and reminiscing.  A HUGE thank you to the wonderful Memory Cafe team who worked tirelessly organising and our wonderful volunteers who are the unsung heroes (and make a brilliant cuppa!), Oddboots Entertainment, DJ Jude, Mishmash Choir, Northam Town Council for the hall hire and Michelle and friends (human and horses!).
At TTVS, we are passionate about supporting our communities and helping people reach their potential.  The Memory Cafes play a very important role and can only run on the kindness of others, so thank you to our supporters, current and future!