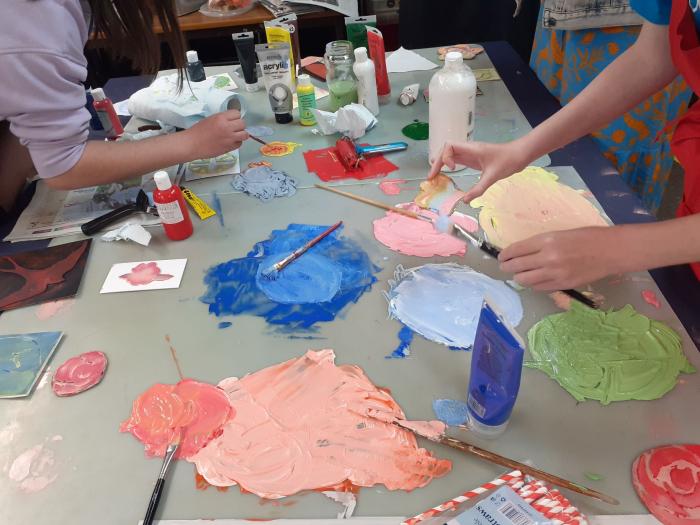 On Sunday, Young Carers from YCC had another amazing Arts and Drama day at The Plough for the second of our Jubilee Workshops. This time we designed bunting and bags, making our own printing boards using relief designs into craft foam, fabric dyes, paints and pens.
Our Performance Arts groups worked some more on their drama performance with the Plough Youth Theatre Group and explored some of the experiences of young people who are in caring roles. This performance piece, and all the arts and crafts that have been made by young carers in the workshops will be displayed at our free Family Jubilee Party for Carers on Thursday 2nd June at The Plough.
Places are limited so if you'd like to come along to celebrate with us, please message tracy@ttvs.org.uk to book your place.
Well done young carers and young adult carers, great work!