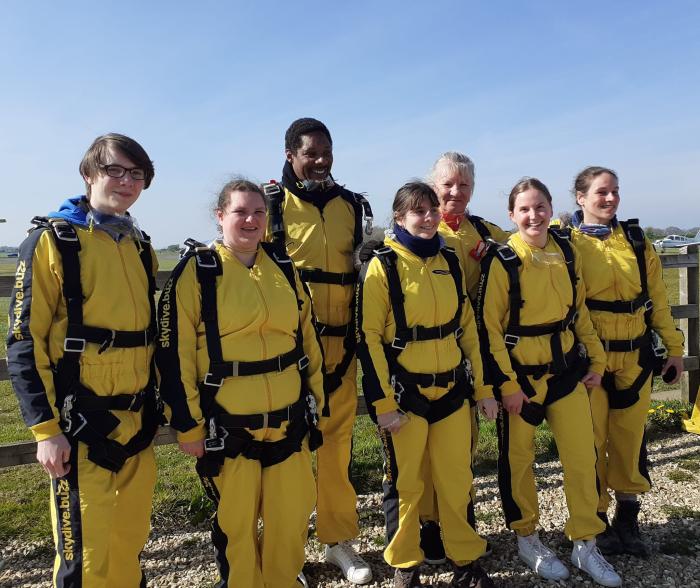 This weekend Young Carers, Ambassadors and staff from Young Carers Connected (YCC) and TTVS jumped out of a perfectly good aeroplane to complete a 15,000ft skydive to raise funds for TTVS. 
The weather was perfect (third time lucky) and the whole afternoon was brilliant.  Many friends and family were there to heartily support our brave jumpers and there were many laughs and much admiration.  Everything was just perfect.  Well done everyone!  You are incredible and very, very brave and well done to Dawn who did the organising. 
Skydive 2, "The sequel", returns the 8th May – watch this space!
Donations welcome, please click the "Donate" button in the top right hand of our webpage 
THANK YOU!