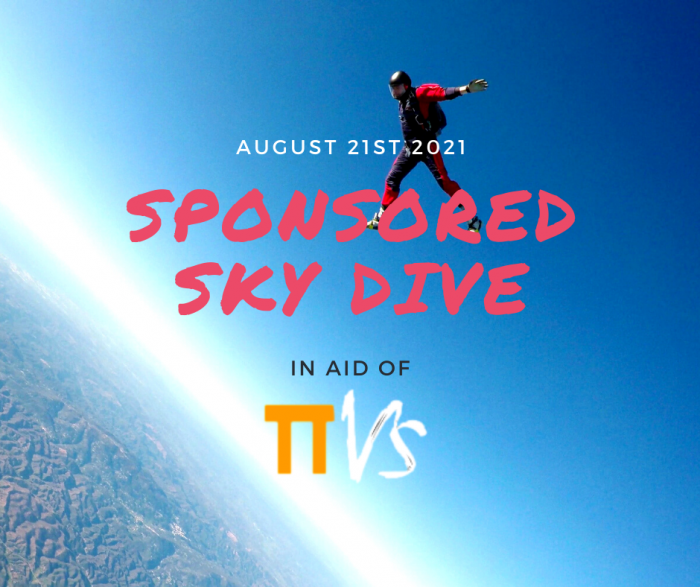 ** OUR BRAVE JUMPERS ARE NOW JUMPING ON SATURDAY 23RD OCTOBER! STILL TIME TO DONATE! **
As a charity, we exist to support our people and community.  And one of our many caring projects is to support young adult carers.  This October, 7 of our brave young adult carers (alongside 7 of our just as brave team from TTVS) are taking part in a sponsored parachute jump!  This is to raise vital funds for our young carers programme, Bright Futures, and for TTVS as a whole.  
Donating is so easy, just go to the JustGiving website and click donate!
**Or you can now donate using our website, just click on the Donate button at the top right hand side of the screen.**
This is the important part - please read...
Bright Futures, supports Young Adult Carers (YACs) aged 16-24 to get the skills, confidence and help they need to improve future life chances.  And this is why its so important...
YACs are young people caring for someone with an illness/disability, a mental health problem or substance/alcohol misuse issues. They have an increased likelihood of suffering social, emotional and mental/physical health problems.  Having this caring role can result in;
a lack of self-worth, self-esteem and self-confidence;
feelings of guilt and/or resentment;
and loneliness/isolation from peers.
YACs commonly have poor school attendance, have limited time for school work and experience difficulties including underachievement, lack of motivation and disillusionment. These disadvantages are compounded by the issue of rurality in Northern and Mid Devon, one of the largest and most rurally isolated areas in England. There is a strong correlation between rurality and mental health problems with high levels of social isolation resulting in loneliness, which impacts negatively on mental health and wellbeing.
Our area is poorly connected to major urban economies and lacks decent infrastructure (many rural communities do not have a viable internet connection).  Specifically, Torridge was ranked 67 out of the 326 on the Government's deprivation indices, meaning reduced access to housing/services, lower income and poorer physical and mental health.
These everyday challenges have been intensified by the ongoing pandemic. Research by the University of East Anglia, shows that young carers have found themselves increasingly isolated and suffering declining mental health due to increasing care loads and no break such as school, work or seeing friends. 
Mental health is a crucial and ongoing concern, intensified by long periods of lockdown and isolation from existing support networks, both for those who caring for someone with mental ill-health and carers experiencing periods of mental ill-health.  With statutory services stretched even further, Bright Futures is able to add significant value to our YACs in receipt of statutory services, this was especially relevant during lockdowns.