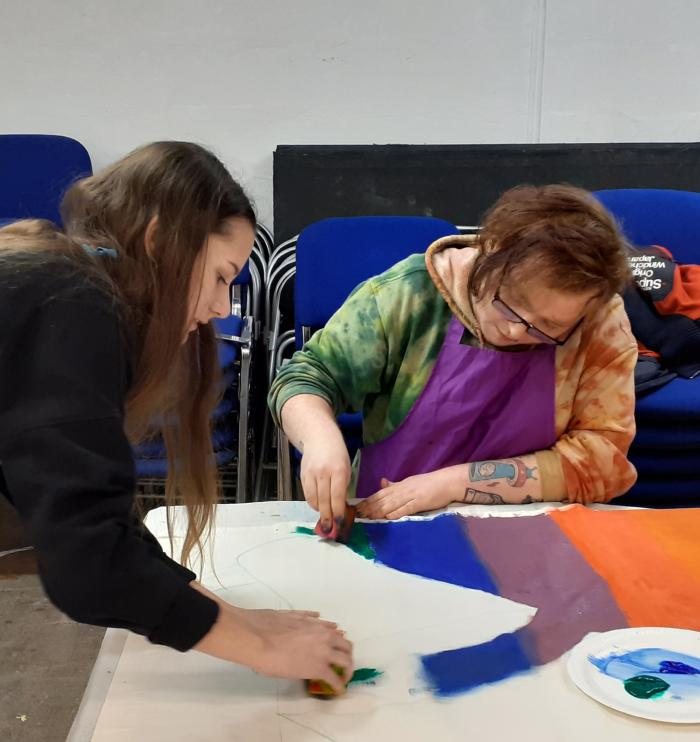 Young carers from YCC connected with young carers from Devon Young Carers, on Friday 25th February, at the Plough Arts Centre in Torrington, and what a lovely time we all had.
Two fantastic workshops were on offer - banner making using a variety of mediums to get our Carer's message across to others and a performance art workshop where we could explore and express our emotions in a safe environment.
We were thoroughly spoilt with a feast of sandwiches, cakes, biscuits, fresh fruit, and any hot or cold drinks we wanted.
At the end of the day we all agreed that today gave us a valuable opportunity to share our experiences with young carers of all ages, from 8 - 25, learning from, and supporting each other, as young carers often do.
Plans are in the pipeline for more workshops and a big family celebration - watch this space.
A MASSIVE THANK YOU to T100 and the Plough Arts Centre. You're amazing!