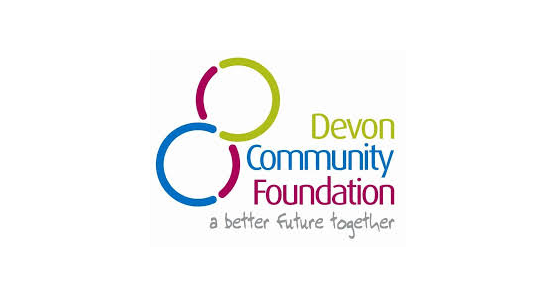 Devon Community Foundation (DCF) is a unique organisation, privileged to be working alongside people who are motivated by wanting to make a difference across Devon.  They use their knowledge of local needs and the voluntary sector to manage high impact distribution of funds designed to achieve sustainable outcomes enabling local people to achieve inspiring change in their communities.
Tell me more
DCF have 2 funding programmes open at the moment;
Community Food Programme – Winter Support Grants
Working in partnership with Devon County Council, this funding is part of a national initiative to support vulnerable families with children and other vulnerable households who have been particularly affected by the pandemic.  Helping to ensure that every child will be well fed and warm during the winter months, with a focus on the school holidays, up to and including Easter 2021.
How do I apply?
For more information, eligibility criteria and how to apply, please go to Community Food Programme - Devon Community Foundation (devoncf.com)
Devon Coronavirus Response and Recovery Fund
The Devon Coronavirus Response and Recovery Fund (DCRRF) was set up in March 2020 to support local charities and community organisations across Devon who are supporting vulnerable groups affected by the coronavirus outbreak.
This continues to be a changing situation and as a result of the lockdown measures imposed in January 2021, DCF re-opened the fund to support;
• Groups that support the ongoing needs of vulnerable people to ensure that their health and wellbeing is maintained
• Groups and activities that support vulnerable people shielding and self-isolating (older people, people with pre-existing medical conditions etc)
• Support for organisations working to combat hardship caused by the pandemic (this fund is NOT currently considering applications relating to emergency food provision for HOUSEHOLDS WITH CHILDREN in Devon - please see the Community Food Programme - Devon Community Foundation (devoncf.com) for help with this
• Community response coordination
• Volunteer costs for new and existing organisations responding to the effects of the pandemic
• Additional costs of working remotely and adapting services delivered in the wider community
• Support for mental health, bereavement and emotional needs arising from the pandemic.
How do I apply?
Please read the full Fund Criteria to ensure you are eligible to apply and please read and fully understand our Terms and Conditions.  You will be asked to tick a box to confirm that you have read, understood and agree to these terms and conditions before submitting your application.
When ready, you should complete the application form together with the supporting documentation required, this will vary depending on whether or not you have been funded by DCF before.
In either case, please read the full Fund Criteria to find out what documentation is required. 
Devon Coronavirus Response and Recovery Fund - Devon Community Foundation (devoncf.com)