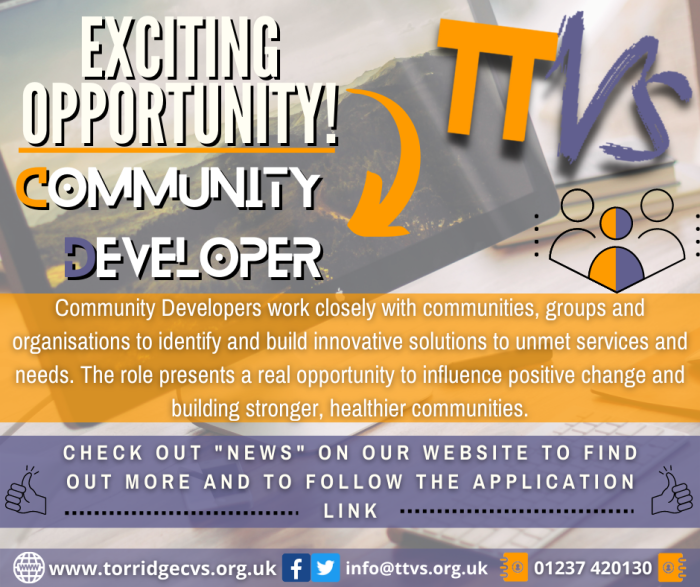 Community Developers work closely with communities, groups and organisations to identify and build innovative solutions to unmet services and needs. The role presents a real opportunity to influence positive change and building stronger, healthier communities.
Supporting the One Community to deliver its community action plan in Bideford by understanding community needs, mapping assets available and supporting the delivery of a partnership plan to address the gaps.
Helping individuals in the community connect with local community provision by being part of a 'Community around the Person' team.
Acting as a conduit into the community for engagement with public sector partners. This could include activities such as promoting surveys, attending community groups to engage on specific topics or approaching potential new providers to develop and increase the local support provision. Developing local provision where gaps have been identified by Flow Coordinators will be passed to the relevant One Community to consider how these can be actively developed. Gaps may also be identified by other partners including Social Prescribers, Community Connectors and from wider community engagement activities.
Please follow link for "indeed" job application/description (Application deadline: 27/06/2022)
https://uk.indeed.com/jobs?q=community%20developer&l=Bideford,%20Devon&sc=0bf%3Aexrec()%3B&sort=date&vjk=c0b32a7a2a020636